CEDO Training this Fall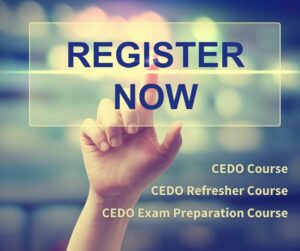 Back to school season is just around the corner and at IR we are gearing up to share three great learning opportunities with you:
September 19, 2022                        CEDO Refresher Course
September 20, 2022                        CEDO Exam Preparation Course
October 17 to 21, 2022                   CEDO Course
All three courses, which are exclusive to IR, are provided with instruction by Dave Paynter.  All are live with two being virtual and one in-person at our Edmonton location.  Read on below for more details.  Course outlines, pricing and registration can be found at this link.