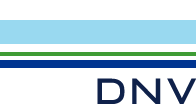 We are pleased to announce that IR Supplies and Services has been certified as an ISO 9001:2015 company.  What does this mean to you?  It means that we adhere to high industry standards so that we can serve you in the best possible way.  It means that we can continue to fulfill our mission statement to place the needs of the client above all else by providing exceptional NDT products and services from industry leaders and innovators, and supporting those products and services in every possible way.  That has always been our focus, but now we are committed to meeting it according to an even more stringent criteria.
It doesn't stop there though.  IR will undergo annual audits to ensure we are continuing to satisfy all the requirements for ISO 9001:2015.  An overview of some of the areas that we are committed to are listed below.
Establishing this certification requires a great deal of dedication on the part of all of the employees at IR, and we hope you will join us in congratulating them for success with this very big effort.
Robert Muschket, President, IR Supplies and Services
How ISO Influences IR and What it Means to You
Improve Processes – ISO has a holistic and systematic approach to processes.  This ensures processes relate to one another throughout our organization.  A good functioning process creates efficiencies that enable us to be responsive to your needs.
Improve Decision Making – This provides management with information to make sound decisions and not just gut feelings.  Good decisions translate to a good buying experience for our clients.
Demonstrate Competence – ISO is recognized worldwide and is often a prerequisite for companies and governments when assigning contracts.  This may support you with opportunities that can expand your business.
Support other ISO Standards – This certification could lead to other certifications such as ISO:17025, which would apply to calibrations that we do on equipment.  It would be yet another area that we could provide you with the highest standard of service.
Improve Client Order Experience – It has been shown that clients are more likely to have better experiences with ISO certified businesses.  That's a good thing for you.
Implement Quality and Business Management Systems – We have put a proven, tried and true framework into place.  That results in better organization and focus when working with you.
Support Ongoing Training – ISO requires that employees receive training and that that training is continually upgraded, developed and maintained.  Knowledgeable and trained staff translates to better service.
Review Client Satisfaction – Satisfied clients is the ultimate goal and ISO continually reviews that goal with a focus on improvement.  When our relationship with you is the best it can be, we are able to serve you in a way that meets your needs.
Formalize Planning – ISO 9001:2015 requires continual planning for improvement.  When we execute on a well-thought-out plan, our success becomes your success.
Focus on Improvement – IR shows its commitment to conform to our clients changing requirements.  We have your needs in mind.
Nurture Professionals – Empowering staff to make decisions and act promptly is a major part of our culture.  Not only does this lead to great staff morale, it means that we can provide you with prompt service.
Increase Focus – We engage both management and employees with internal and external audits to ensure we are continually improving training and using proven management techniques.  Our high standards lead to top service for you.