IR Introduces Freedom Lab to NDT Industry
New Design in NDT Labs is Industry Game Changer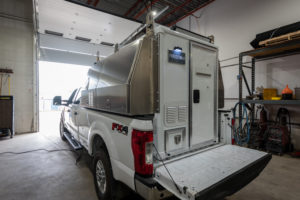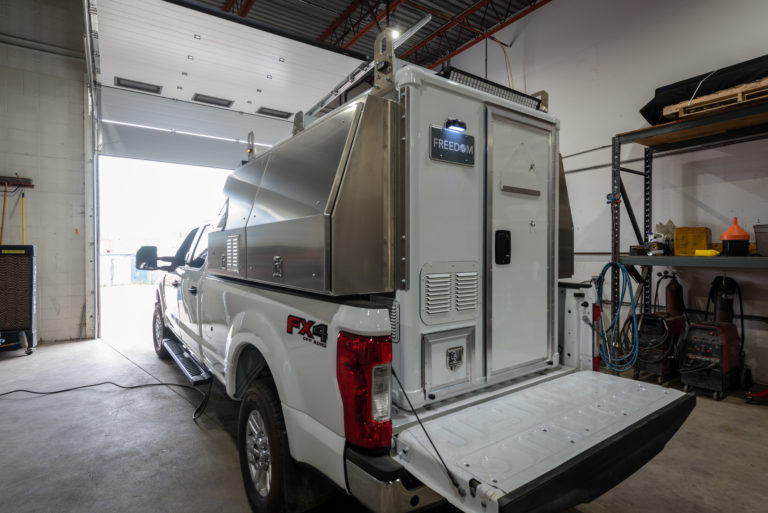 Edmonton, Alberta—After months in the making, IR Supplies and Services is unveiling the latest solution in NDT Labs: the Freedom lab.  The Freedom lab takes all the best features from existing labs in the market today, adds innovations developed with client feedback, and combines it all using hard-working materials.  The results are a lab with a design that not only looks great, but has a layout with a work-flow for real-life, in the field, work.
"The Freedom lab is unlike anything else that we've seen on the market," said Rob Muschket, co-owner of IR.  "It's something we've been thinking about for years.  Every time we heard about a client's challenge with customization or installation, we took a step back to think about how that challenge could be avoided.  The Freedom lab is what we came up with.  We believe it's the answer to the problems that led to extra cost.  Now all that can be avoided."
The Freedom lab uses a drop-and-lock system for installation.  That means the lab is fully interchangeable from truck to truck, taking only minutes to install.  The all-in set of features also means that there is no need for customization.  All the essentials—plus more—are there. 
Constructed using the EXOBODY ™ composite, Freedom labs contain no wood or organic products, so no rot or mold.  They are engineered to allow for full dynamic motion ensuring extreme durability while providing exceptional insulating properties.  The Freedom lab is built for rugged terrain and can go anywhere a truck can go.  Because they are self-contained they can also be used on trailers, skids or portable sites.  They can even be heli-dropped into remote areas.
"We wanted a lab that is totally self-contained, comfortable, spacious and productive," said Brian Sargent, co-owner of IR.  "We've achieved that with the Freedom lab.  It requires no electrical or mechanical hookups to the vehicle and there are no bolts or damaging equipment required to secure it into the bed of the truck box.  We believe it's truly a game changer."
The Freedom lab—available exclusively at IR—will be unveiled at the NDT in Canada 2019 conference co-hosted by CINDE and IR.  The conference will be held at the River Cree Resort and Casino in Edmonton, Alberta, from June 18 to 21, 2019.  More information on the Freedom lab can be found at IRSS.ca.
About IR Supplies and Services
IR Supplies and Services has been a trusted source for NDT equipment in Canada since 2004.  They supply top products and brands, perform non-destructive testing research, provide NDT training courses and perform maintenance, repair, and equipment calibrations. IR leverages both outside partners and internal capabilities to bring the most comprehensive and high-quality NDT equipment to customers.
Website:              https://irss.ca/
Facebook:           https://www.facebook.com/irsuppliesandservices/
LinkedIn:             https://www.linkedin.com/company/irsuppliesandservices/
SOURCE IR Supplies and Services
For further information contact: Barbara Daley, Marketing Manager, IR Supplies and Services, barb@irss.ca, 780-452-4761
###