Spring Dates for All Courses Now Set

Following a rigorous review by NRCan, IR is officially recognized as a XRF Analyzer Operator Accepted Training Organization.  In addition to that, we are also an official Special XRF Examination Centre.  This approval is in place for both our Edmonton and Burlington locations.  So, what did we do when we were notified of the approvals?  We set dates for some upcoming courses of course!
Edmonton Location – February 22, 2023
Burlington, ON – April 12, 2023
Also available on demand.  Contact us to find out more.
About the Course
The XRF course at IR will cover an introduction to basic principles and applications of XRF through a presentation and hands on training. The course will cover both the theoretical and practical components necessary to meet the requirements of NRCan NDTC XRF operator program based on Health Canada Safety Code 32 and ISO 20807.  Attendees have the option to take the examination immediately following the course, at the course location.
About the Instructor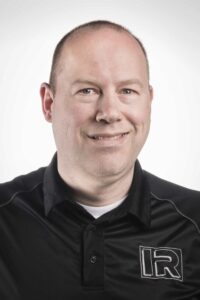 The instructor for the XRF course is Pieter Medema, Sales & Technical Applications at IR.  Pieter joined IR in June 2016.  He has extensive knowledge of our SciAps products and has been supporting that line since we brought them on board in 2018.  Prior to joining IR, Pieter was an instructor in his homeland of the Netherlands, for over seven years.  He was integral in developing the course content and ensuring IR achieved certification with NRCan.
More Courses at IR
Over the past few years we have really been building up the selection of courses that we offer.  They range from our ever popular inspection and maintenance course from QSA Global to the recently launched CEDO course from David Paynter.  The spring dates have been set.  A full description of all our courses, along with online registration, can be found on the IR website at IRSS.ca/training.
Inspection and Maintenance (Burlington) – March 6 & 7, 2023
Source Retrieval (Burlington) – March 8, 9 & 10, 2023
Digital Radiography (Burlington) – March 20 – 24, 2023
CEDO Course (Edmonton) – March 27 – 31, 2023
Industrial Radiography RSO Course (Virtual & Live) – April 10 – 13, 2023
Digital Radiography (Edmonton) – April 17 – 21, 2023
LIBS Training – Advanced – On-demand
CEDO Exam Preparation (Virtual & Live) – On-demand
Space is limited for all of our in-person courses.  Registrations are being accepted now.
Buy Online with Purchase-by-PO
Enrolment and payment for all of our courses is done online.  Never shopped on our website before?  It's a simple way to order your everyday consumables.  Need to make your purchases by PO?  That can be done when you shop at IRSS.ca.  In fact, it's a new feature that we are keen to share.  So much so, that we have an incentive for the first handful of people who shop online with the Payment-by-PO feature.  The incentive?  A $100 gift card to the Keg, just for you.  The catch?  We'll ask you to answer a few questions—it won't take more than a minute—on your experience shopping this way.  So, if you want to enroll for a course and you're set up with us to purchase by PO, try out our website.  Really, who doesn't like the Keg?  To get your account website account set up, email marketing@irss.ca or give us a call and ask for Barb.