Let's start the year right.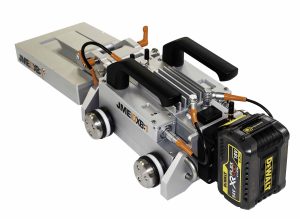 We're starting 2022 right with a special opportunity for those wishing to get the information they need to bring their business up a notch.  We are offering five, half-day sessions of a live, FREE demo on the JME DXB1 digital x-ray buggy.  The DXB1 system is capable of capturing digital radiographs not only on pipelines but in a variety of applications. The acquired radiographs meet all required standards including ISO Class A & B and ASME requirements.  Participation is by advanced registration only. Sessions will be held on January 18, 19 & 20.  That's only two weeks away, so we'll need to hear from you right away.
Sharing Our Expertise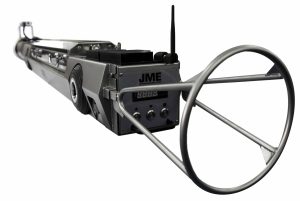 The demos will be hosted by IR and held at our Edmonton location.  James Denton, Regional Sales Manager at JME, will be flying in from the UK to show how the DXB1 buggy is a game changer for NDT weld inspection on pipelines.  He will bring a functioning unit with him along with an integrated demo JME 10:CR2 crawler and will provide you with a step-by-step session on the specifics of how it works.
You get to test drive it.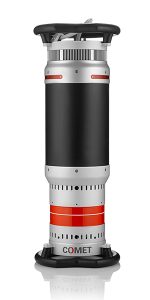 The demonstration will be followed by an opportunity for you to operate the DXB1 buggy and take some shots yourself.  Dress warmly, as we will be outside for this part of the session.  We will be working with a functioning COMET PXS EVO 300P portable tube and the DXB1.  You'll get to see firsthand the resulting images.  It's a chance for you to find out about the advantages this solution has to offer your business' RT jobs.
COVID Precautions
These sessions are being held with full compliance of the public health measures that are in place.  Masks are required and social distancing will be upheld.  The number of participants in each session will be limited to well below the maximum permitted for our location.  Our goal is to stay informed and stay safe.
Financing at IR
You may not have the budget to add new equipment to your inventory just yet.  We can help with that.  The in-house financing available at IR means you have access to competitive interest rates—as low as 6%*–with terms up to five years.  There are several different options to select from.  We can help you find one that works best for you.
*On Approved Credit
Register Now
To register for the live demo, contact Glenn Snell, our director of sales, at glenn@irss.ca or 289 439-9692.  We encourage you to bring your whole team; private team sessions are available.