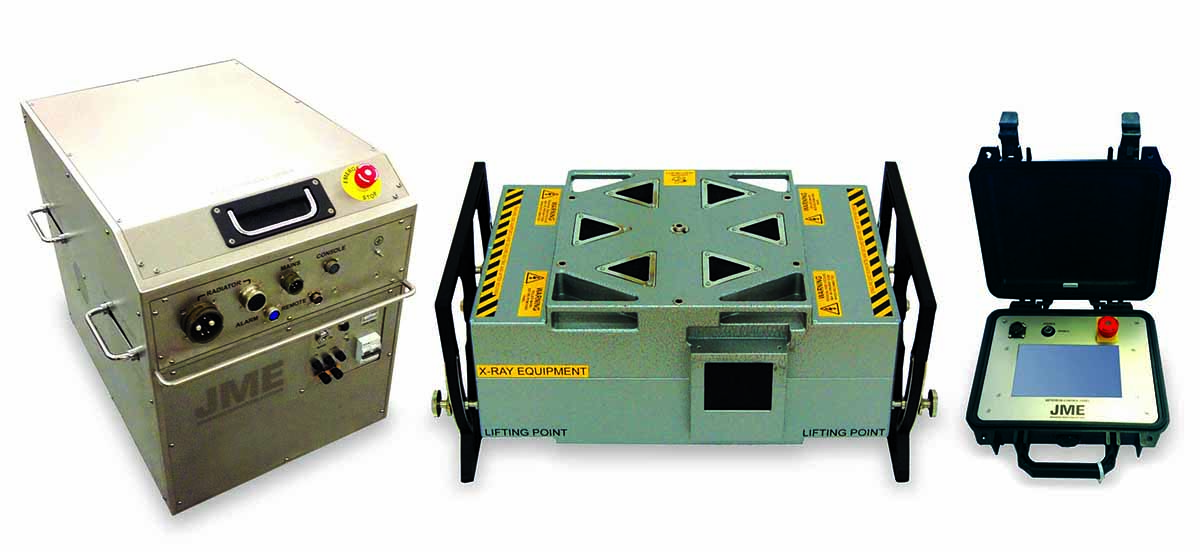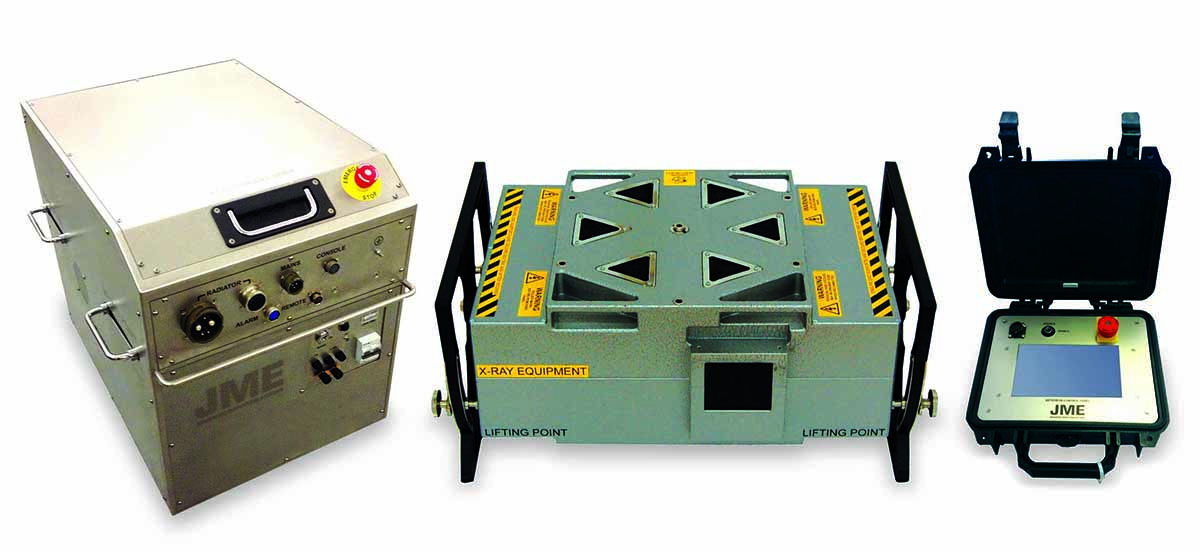 It's Here!

We've known it's been coming and we may have even shared a demonstration with you, but now we are pleased to say it is finally here.  Following a thorough review from the Canadian Nuclear Safety Commission, the JME PXB7.5M Portable X-Ray Betatron has been approved for sale in the Canadian market.  And we are pleased to say it's available at IR.


About the Betatron

The PXB7.5M Portable X-Ray Betatron is designed to produce high energy ionising radiation for industrial radiographic non-destructive testing.  Other than the cooling fan, it contains no moving parts and no circulating liquids.  JME's full range of Betatron systems have been supplied for a wide variety of applications in the NDT industry. They've been used for the inspection of large forgings, castings, valves, beams, ships hulls, pressure vessels, engine blocks, thick welds, composites, reinforced concrete buildings, bridges–the opportunities are endless.


Advantages

JME's Betatron systems have many advantages over a comparative Linac system. To start, the form factor of the Betatron is small and portable compared to a traditional fixed installation. This smaller format means the Betatron can be easily used in a number different locations.

The Betatron also features an adjustable energy output that provides the scope to undertake a wide variety of inspection tasks–all within a single unit. That means JME's Betatron system is a cost-effective and flexible solution to a wide variety of inspection needs.


About JME

JME is known around the globe as the market leader for the development and manufacture of high quality inspection systems. They have supplied many industries for over 30 years, and have become known as a premium brand with a reputation for reliability and innovation. IR Supplies and Services offers JME's Pipeline Crawlers–and now the Betatron–across Canada.

You can find out more, or even arrange for a demonstration, by contacting one of our business development representatives.