IR at Canadian Trade Shows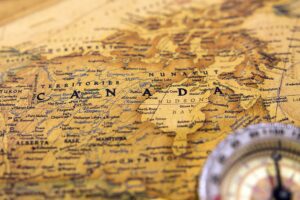 Ever since we started to carry SciAps handheld analyzers over five years ago, they have been a huge hit.  Folks have recognized the benefits of a light, fast and accurate analyzer in either LIBS or XRF.  We've expanded our client support in response to the fantastic interest we've received.  And the interest continues to grow.  So much so, that some of our team will be attending a handful of trade shows in our cross-Canada SciAps tour.  Will we be heading to your corner of the country?  We hope to see you there.
Banff Pipeline Workshop
The Banff Pipeline Workshop will be held in Banff, Alberta on April 3 to 6, 2023.  There we will join the largest community of pipeline-industry professionals in Canada. Since the beginning, the Banff Pipeline Workshop has been an interactive forum to discuss best practices for management of pipeline integrity, safety and risk.  We will showcase the SciAps LIBS analyzers, and in particular the Z-902 C, which is the perfect complement for work on the pipeline.  Watch for Ian Hewitt, who will be our man on the ground.
Process & Automation Show
The Process & Automation Show in Sarnia, Ontario will be held on April 26, 2023, at the Dante Club.  It's part of a Canadian series of shows that brings together process professionals so that they can get up to date on the latest technology.  While we are there, we will share the benefits of SciAps LIBS and XRF analyzers.  Bob Barrett will be there repping IR and available to answer all your questions.
CARI Annual Convention
This year the CARI convention will be held in Halifax, Nova Scotia, where we will be at the Marriott Harbourfront Hotel from June 8 to 10, 2023.  We will be featuring both of the SciAps XRF and LIBS analyzers.  Once again, Bob Barrett from IR's Burlington office will be on hand to delve into the benefits of these industry-leading guns.
Training at IR
Both our LIBS Training (Advanced) and the XRF course have taken off.  We're seeing high demand for instruction so that users can get the most out of their equipment with both theoretical and practical instruction.  Dates have been set, plus we will set dates on demand to suit you.  Visit our website to find out more and to register online.  Or contact us to set something up for you and your team.