Opportunities to Learn and Upgrade Your Skills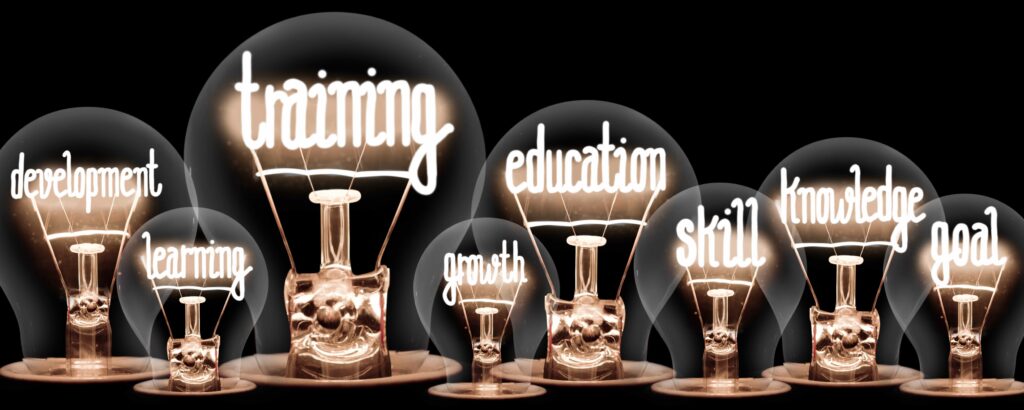 The training opportunities at IR continue to expand with several subjects to select from.  Courses run the gamut from live, in-classroom training to live, virtual training.  All courses are open to group instruction and select courses can be arranged for private sessions.  Instruction is provided by experts on each subject and feedback from past courses has been exceptional in all cases.  New dates are always being added; we announce them on LinkedIn or Facebook as they come up.  Be sure to follow us to stay in the know.  In the meantime, here is a list of the courses we have coming up in the next couple of months.
Industrial Radiography RSO Course | April 10 – 12, 2023
The three-day RSO course with instruction by David Paynter, is for everyone who is, or would like to become, a radiation safety officer (RSO) for industrial radiography licenses issued by the Canadian Nuclear Safety Commission (CNSC). Participants will receive in-depth and comprehensive instruction on the practical and technical elements required to run an effective radiation protection program. This course meets the RS­­O training and continuing education requirements of the CNSC.  Instruction is live and virtual.  We are still taking last-minute registrations.  More details and an online registration form can be found on our website.
Digital Radiography Course | April 17 – 21, 2023
This 40-hour computed and digital radiography course was designed to transition conventional film technicians into the advanced CR/DR techniques.  This course was designed around Carestream NDT CR/DR systems and is the starting point for computed and digital radiographic training. Instruction, provided by Matthew Junkert from the American Institute of Nondestructive Testing, is in-person at our Edmonton location, so space is limited.  More details and online registration can be found on our website at this link.
Inspection & Maintenance / Source Retrieval Courses | June 19 – 23, 2023
CEDO Exam Preparation | June 23, 2023
The CEDO exam preparation course prepares students for the Certified Exposure Device Operator (CEDO) exam that is administered by Natural Resources Canada.  The course will consist of live training that is either in-person or virtual.  Our next planned session is a live, virtual course, but we do take requests for live, private sessions too.  Instruction is by David Paynter, who will review the examination blueprint in addition to sample questions based on the six domains tested in the CEDO exam.  We are taking registrations now.  That can be done on our website, where you will also find more information on the course.
XRF Course & LIBS Training
Both our LIBS Training (Advanced) and the XRF course have taken off.  We're seeing high demand for instruction so that users can get the most out of their SciAps equipment with both theoretical and practical instruction.  Dates have been set, plus we will set dates on demand to suit you.  Visit our website to find out more and to register online.  Or contact us to set something up for you and your team.