New In-person Course for NDT in Canada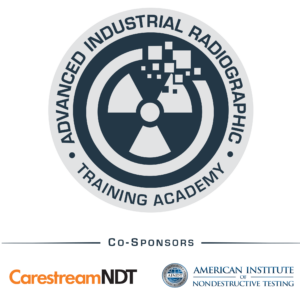 By partnering with top educational organizations, we are able to bring some of the best learning opportunities to individuals in NDT.  We are happy to announce the introduction of new, in-person training: Digital Radiography Course.  Classes will be held at each of our Edmonton and Burlington locations this spring and will be provided by AINDT at IR Supplies and Services. 
Course Dates
March 20 – 24, 2023 – Burlington, ON
April 17 – 21, 2023 – Edmonton, AB
This 40-hour computed and digital radiography was designed to transition conventional film technicians into the advanced CR/DR techniques.  This course was designed around Carestream NDT CR/DR systems and is the starting point for computed and digital radiographic training.  This training course is meant to meet and exceed the requirements as outlined in ASNT Recommended Practice SNT-TC-1A, ANSI/ASNT CP-189, ASNT Standard Topical Outlines for Qualification of Nondestructive Testing Personnel (ANSI/ASNT CP-105), ASME and NAS410 (Non-Film).
About the Instructor
Matthew Junkert is the senior NDT instructor at the American Institute of Nondestructive Testing.  Matt's NDT career has spanned a multitude of industries bringing AINDT a rich diversity of experience and knowledge. This real-world experience is paramount when molding students into the next generation of NDT technicians, ensuring they gain the knowledge needed to become the future industry experts in nondestructive testing.
When Matt first began his career at AINDT it became clear that he had a natural talent as both an instructor and leader, that combined with his impressive knowledge of the various NDT methods propelled him into his role as senior instructor. His uncanny ability to connect with students on a personal level ensuring they bring out their maximum potential solidifies AINDT's status of the world's premier NDT training facility.
Matt is an ASNT Level III, AWS CWI and has an AAS in nondestructive testing. Additionally, he serves as a committee member for the American Welding Society's subcommittee on CWI endorsement programs.
Register Today
As this is an in-person course, space is limited.  We are accepting registrations now.  For more information–including course outline—and to register, visit our website at this link.