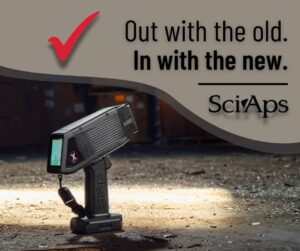 Starting today and for the next few weeks, when you trade in your isotope-based analyzer for a new SciAps XRF unit, we will waive the disposal fee. Not only that, but if you have an old tube-based XRF unit—working or not—we'll give you a trade-in allowance when you make a new purchase through us.
Ever since we became a Canadian distributor of SciAps handheld analyzers a few years ago, we've barely kept up. You may have noticed that we've added new staff to the team so that we can stay right on top of the demand. We are seeing clearly that the quality products produced by SciAps meets a need for our clients. We are more confident than ever, in presenting them as a solution and providing the necessary support to help get folks up and running.
You already know these handheld analysers are light and fast. You already know that SciAps is an innovator when it comes to technology. Really, the decision to switch to SciAps is easy. Now it just got easier.
With an incentive like that, we are sure that you are saying to yourself, "out with the old and in with the new". Your next step to making that happen? Just give us a call.
SciAps X-550 XRF Analyser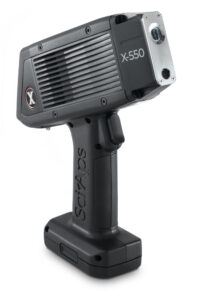 The SciAps X-550 sets a new performance standard for handheld XRF. Weighing 2.98 lbs. (1.3 kg) with the battery, it's the lightest, fastest, most articulate X-ray gun ever made. It's fast on all alloys, including aluminums. The X-550 uses the industry's most powerful X-ray tube and the Android-based platform provides pre-configured, dedicated apps to make quality testing by every operator as easy as using a smartphone, including apps for residuals (API 751), sulfidic corrosion (API 939), API 5L and other testing. To find out more on the X-550, visit our website at this link.
SciAps X-5 XRF Analyzer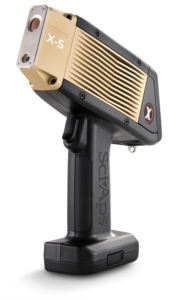 The SciAps X-5 XRF analyser is for many jobs that require verification of low alloy, Cr/Mo steels, stainless and corrosion resistant alloys–the X-5 often delivers excellent performance. Alloy applications include sorting stainless steels, high-temperature alloys and red metals. Find out more about the X-5 at this link.
Need carbon?
For users who need to also measure carbon in steels, stainless and cast iron, SciAps manufacturers the Z analyser, which is the world's only handheld laser system (LIBS) capable of measuring carbon content low enough to separate L and H grade stainless.
Training from IR
Effective use of the SciAps XRF series of guns is best achieved with proper training. IR offers that. The XRF course will cover an introduction to basic principles and applications of XRF through a presentation and hands on training. The course covers both the theoretical and practical components necessary to meet the requirements of NRCan NDTC XRF operator program based on Health Canada Safety Code 32 and ISO 20807. To read about and sign up for the XRF course as well as our LIBS and other great courses, visit our website at this link.
Financing from IR
Helping you grow your business is important to us. We want to find ways for you to access the equipment you need to get the job done. That includes equipment that will help you to fulfill your clients' needs, while giving you the ability to expand into other projects too. We understand that you may not always be in the position to make that happen on your own. That's why IR Supplies and Services offers in-house financing. To find out more, visit our website.