Great…better…get it.

Great.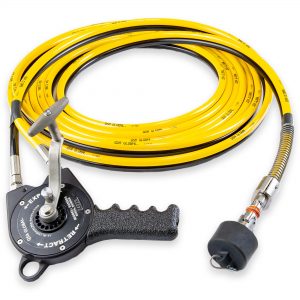 IR has made the hand crank controls from QSA Global available for over 10 years. It's a great product. The lightweight handle makes it easy to manage. It's perfectly suited for many jobs. But it has a weak point. Unfortunately, because the handle is made from plastic, it does not always stand up to the extreme conditions found on Canadian pipelines. Because of that, we often had them in for repairs. That's not the high standard we want for you. Fortunately, a solution to that has now been found.
Better.
The new and improved hand crank control has now been brought to the market. The main difference between the new and improved version, compared to the original, is the material the handle is made of. The latest version is made from metal. Aluminum was selected as the metal of choice due to it being the lightest of the other suitable metal options. Its durability is a better match for truly extreme conditions.
Get It.
There are three ways to get a QSA Global hand control crank at IR.
1. The original version can still be purchased online or at either our Edmonton or Burlington locations. They are being discontinued so we are offering them at a discounted price. That's a great deal if they are something that still suits your needs. Don't miss out though. They are only available while supplies last.

2. The new and improved version with the full assembly can also be purchased online or at either of our Edmonton or Burlington locations. (Some sizes haven't arrived yet so they can't be ordered online, but give us a call to pre-order yours.) It's a great solution if your goal is to upgrade your gear to something you can count on.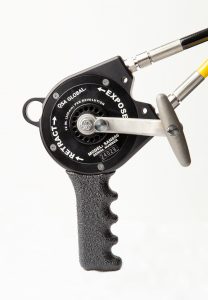 3. The handle conversion kit, means you can retrofit your existing control with the new and improved handle. Not keen on doing the conversion yourself? We can help you with that. It's a service that we offer at IR.
Bringing great solutions to NDT is a priority at IR, and with QSA Global, this is yet another way that we are doing that. Be sure to give us a call if you want to find out more about this great new product or anything else you have your eye on.