Sensor Networks is hitting it out of the park with the latest in products that they just announced.  They've taken a type of transducer that is in high demand, fashioned a version that meets their exacting standards, and brought it to market at a price you'll love.  Introducing the DHT-400 ultrasonic transducer.  This high-temperature, dual-element transducer is going to be a hit.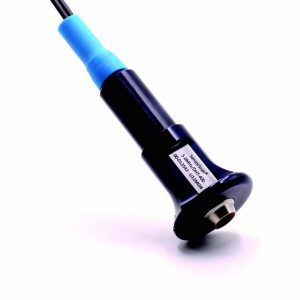 Low Introductory Price
Because we are so excited about offering the DHT-400, we'd thought we'd allow you to share in the excitement by offering it at a low, introductory price.  For a limited time, you can purchase it for $444.99.  Don't miss out.
Use it with Your Existing Thickness Gauge
One of the great things about the new DHT-400 is its versatility.  You can use it with any number of thickness gauges on the market that you may already have.  Accessorize it with the right Sensor Networks cable connector, and you're ready to go.  Options include Lemo-00, Olympus and Krautkramer.  Our cables have been ordered, and when they arrive, you can purchase them here.  Or give us a call to pre-order yours.
Buy Online or Drop by and See Us
We want to make it easy for you, so the new DHT-400 is available online.  That said, we'd love to see you.  You are always welcome to drop by either our Edmonton or Burlington locations.  You might want to call ahead though.  These are going to be popular—we've already presold quite a few—so we want to be sure we have them available before you come.  While you're here, you can tell us what you are up to and we can see what else might fit your needs.  We're always here to help.