In case you missed the news, Bob Barrett joined IR Supplies and Services recently and we want to be sure you knew about this great new addition to our team.  Bob comes to us with 45 years of experience selling industrial process control equipment.  He is well known to a wide range industries in eastern Canada, where he has developed deep relationships.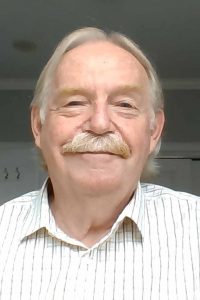 Bob tells us his decision to join IR is simple.  "I've always believed in the customer first approach to sales.  It's something that I see is ingrained in the IR philosophy."  Bob's right.  It's the essence of our mission statement. We believe in going the extra mile for our clients.
Bob's focus will be on the SciAps line of products that we offer.  Their LIBS and XRF units are something we've brought to market for a few years now.  We believe the advanced technology coupled with ease of use make SciAps products stand out in the crowd of other brands.  With Bob's expertise, we are now able to expand our client service beyond the NDT market to scrap metal, with plans to grow into other markets as well.
With the addition of Bob to our team, we now become the exclusive distributor of SciAps in Canada.  It's not just a matter of being able to purchase the units through us, we also offer service and training.  It's a product that we know well, it's a great solution, and it provides excellent value.
Bob is based out of our Burlington office.  He can be reached directly at 416-577-3470 or by email at bob@irss.ca.
Please join us in welcoming Bob.