FOR IMMEDIATE RELEASE
April 7, 2021
IR Supplies and Services Announces New Partnership with Creative Electron
Expanding World-class  X-rays Solutions to Canadian Industries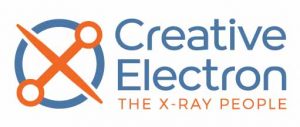 Edmonton, Alberta—IR Supplies and Services is pleased to announced their partnership with Creative Electron, an industry leader in X-ray systems.   Together they offer organizations across Canada the tools to ensure inspections are done at the highest standard, a standard that results in quality output.  X-ray cabinets manufactured by Creative Electron are offered in four main formats that can be customized to each client's needs.
"IR has always been focused on bringing premium brands to our clients," commented Robert Muschket, President of IR.  "Providing clients with products that meet their needs is our priority.  Since opening our Burlington location we have been able to expand our product line for clients who require solutions beyond what we have traditionally offered.  The products developed by Creative Electron do just that—offers new solutions."
Bill Cardoso, founder and CEO of Creative Electron, expands on the Canadian-focused partnership. "At Creative Electron, we pride ourselves on partnering with companies that are leaders in their fields.  That's why we are so excited to join forces with IR, a team so well aligned with our vision of solving commercial and industrial challenges with first-in-class X-ray inspection tools.  We see IR as an extension of our ability to actually understand and resolve customer problems rather than just selling boxes"
Creative Electron manufactures their X-ray inspection systems at their home office in San Marcos, California.  This North American solution ensures quality controls are maintained at the highest level.  It means that customizations can be easily executed with direct communications with the IR-CE team.
Ed Cabral, Director of Advanced Equipment, Training & Services at IR, the primary contact for businesses interested in discovering more about the Creative Electron cabinets, sees the partnership as a natural extension of the IR offering. "Today's inspection and manufacturing in countless industries are becoming more and more complex.  It requires advanced technology that helps ensure processes result in maintaining high standards.  Safety is paramount."
More about the Creative Electron cabinets can be found on the IR website at IRSS.ca.
About IR Supplies and Services: IR Supplies and Services has been a trusted source for NDT equipment in Canada since 2004.  They supply top products and brands, perform non-destructive testing research, provide NDT training courses and perform maintenance, repair, and equipment calibrations. IR leverages both outside partners and internal capabilities to bring the most comprehensive and high-quality NDT equipment to clients.
Website:              https://irss.ca/
Facebook:           https://www.facebook.com/irsuppliesandservices/
LinkedIn:             https://www.linkedin.com/company/irsuppliesandservices/
About Creative Electron: Founded in 2008, Creative Electron offers first in class X-ray inspection solutions designed and manufactured in the USA.  Their worldwide customer base includes business in all stages of development, from garage start-ups to the Fortune 50.  Creative Electron manufactures high performance, off the shelf and custom X-ray inspection systems used for quality assurance, material conformity, and counterfeit detection in a wide range of applications in different industries like non-destructive testing, electronic manufacturing, sporting goods, fashion, aerospace, military, and others.  
SOURCE IR Supplies and Services
For further information contact: Barbara Daley, Marketing Manager, IR Supplies and Services, barb@irss.ca, 780-974-5764.
###