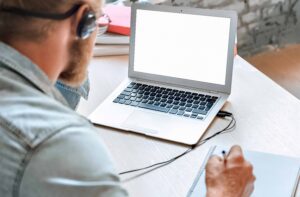 We have so much going on at IR in the first quarter of 2022, and learning is a big part of that. We're running THREE live, virtual courses for those needing CEDO and RSO training. All three courses from IR are instructed by David Paynter, who has been getting top reviews from clients' who have learned with him in the past.
Here's what is coming up:
CEDO Exam Preparation Course | February 7, 2022
The CEDO exam preparation course, which is a live virtual course, prepares students for the Certified Exposure Device Operator (CEDO) exam that is administered by Natural Resources Canada. The instructor will review the examination blueprint in addition to sample questions based on the six domains tested in the CEDO exam. Test-taking strategies and study tactics will be also reviewed. More information and online registration can be found at this link.
CEDO Refresher Course | March 14, 2022
This one-day CEDO refresher course is intended for exposure device operators looking to refresh their knowledge and meet their requirements for continuing education. CEDOs looking to renew their certification must have a minimum of 40 hours of continuing education over a five-year period with a minimum of 5 hours per year. This course provides eight hours of continuing education credits. Click here for more information and online registration.
Industrial Radiography RSO Course | April 11 to 14, 2022
The RSO course is for everyone who is, or would like to become, a radiation safety officer (RSO) for industrial radiography licenses issued by the Canadian Nuclear Safety Commission (CNSC). Participants will receive in-depth and comprehensive instruction on the practical and technical elements required to run an effective radiation protection program. Course curriculum and online registration can be found here.
Sign Up Today
These live, virtual sessions are a great way to keep up your skills without the hassle of travel time and accommodation near the learning site. We welcome attendees from across Canada and are now accepting registrations. Sign up today.