E-Commerce & NDT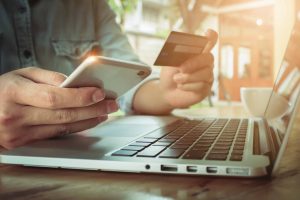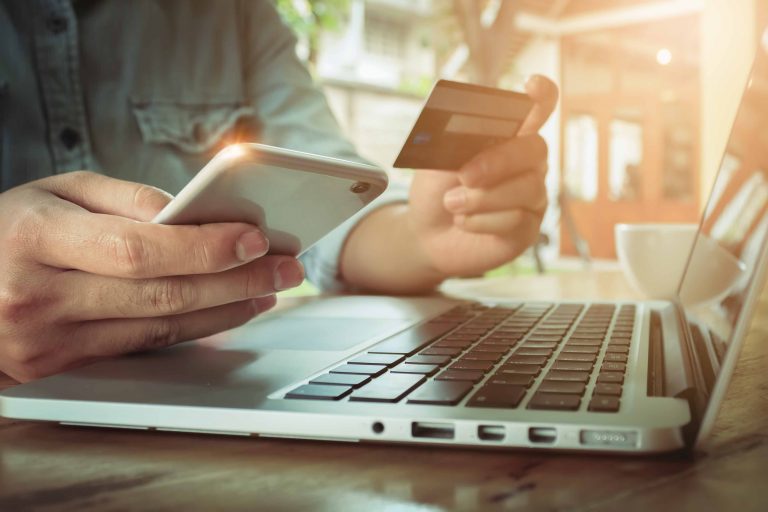 IR is always seeking out the best ways to do business with you, and our e-commerce website is one of those ways.  Because of that we are always on the lookout for businesses who have been successful in e-commerce, so that we can discover ways to enhance what we do.  I recently came across an article on an on-line company named Brandless that is growing at a phenomenal rate.
Operating out of San Francisco, Brandless is flying high as it competes with the likes of Amazon and Walmart.  The thing is, they really aren't competing with Amazon and Walmart, because they are doing it differently. Brandless has a select number of products—about 300—that are used every day by the average household. Each of their products sell at the unlikely price of $3.00. They are able to do this by cutting out the middleman and shipping directly to the consumer. While offering their products at this low price, they also ensure each item they carry is of high quality.  It seems that quality is the new brand, or in this case the new Brandless.
Running a NDT service company in the 70s and 80s was never the easiest way to make a living, especially when you only have access to a small supply of products and brands. That was the case before we started IR. Today the internet is flooded with NDT products.  What factors will make you choose a particular brand or product over another? It can't just be price.  If it was, China would rule the world. Chinese products are hit and miss.  A select few are great and many are not. Some are great one minute and not the next. Quality is a difficult problem with products from China and sorting it out is not a fun endeavour.  I can tell you that from firsthand experience.
If cheap products aren't the answer then European or American brand names should work better.  That is sometimes the case but not always. Made in USA, or Germany, or Switzerland, can be a place to start but what happens when you have a problem such as a part that needs replacing or you need a calibration? So many manufacturers are small ventures that are here today and gone tomorrow. Don't get me wrong, we carry products from small companies but they are high quality products and the companies are run by long-time business people who have a good track record.  Both SciAps and Danatronics come to mind.
Some brands meet ISO standards, some ISO and ANSI, some just ANSI.  Some are country of origin or none at all. Are they CSA approved?  Do they need to be? To figure out what quality-standard you need to satisfy for a selected piece of equipment, you need to think about what you may want to accomplish now and in the future. If you buy this product today, will you be limited on what you might want to do down the road?
Wow!  Choosing a product these days is like buying a chocolate bar.  The selection is endless. I always revert to my old favourite, a Snickers bar. The problem with that approach is that I may be missing out on some new taste sensation that could really make my experience better.  I just need to be willing to give something new a shot.
Brandless has it right. They carry 300 quality products that we need every day.  If it meets strict quality requirements, is at a price point that is reasonable for the quality then it's the right choice. Brandless takes out the guess work for its customer. They only have good products at a good price. Hold on! This may work for every day household products but can you do this with NDT tools and consumables?  Yes you can.  Welcome to IR.
When we started IR we put strict quality guidelines in place for all our products and we continue to do so today.  The products we carry must withstand the rigours of the petrochemical industry including its quality standards and environmental conditions.  Plus they must be price competitive. The brands we carry need to be able to beat any comparable product for price.  They must be the best we have to offer.
In some ways we liken ourselves to Brandless.  Like Brandless with their product focus, we carry all the products that an NDT technician might use in his day-to-day endeavours and all of those products are of exceptional value.
The top brands that we offer were not all top brands when we started.  When we became a distributor of many of the brands we selected, we knew early on what most of you now know: they are exceptional products and are offered at a fair price.  We have done our homework so that you don't have to.  We back these products with our service and our loyalty to you. If you are not happy then we are not happy, and we will do everything in our power to put a smile back on your face.
Sentinel, Carestream, Sonatest, Labino, LC NDT, Armorlite, Exposure and other great brands that we carry were all unknown or little known brands in Western Canada.  But they are all quality companies with great products.  Some are even the best products. We are in the quality business so we need products that we can trust and rely on. If on the odd occasion something does go sideways, we are here so that you have a place to go to get the help you need. That promise holds when you make your purchase through our e-commerce site too.
The big difference between IR's e-commerce site and Brandless, is we have boots on the ground.  We are able to assist you. Our staff is trained to help you navigate the endless sea of tools and consumables to suit your needs now, and in the future. E-commerce sites are everywhere now but they are usually without a face and a name. IR has an e-commerce site but we also have Lindsay, Jessica, Robbie, Pieter, Heather, Jenna, Jacob, Andrew, Byron and Johnny.  That's just the short list. Visit our e-commerce site. Visit our showroom.  However you shop, the products we carry will do the job at least as well as the big brand names and often better.
If you get an extra minute we'd love to have your comments on our e-commerce site.  It's there for your convenience so we want to know it's working for you.  Just drop us a line at marketing@irss.ca.
And remember…For the unknown there's NDT, for NDT there's IR
Cheers!
Brian Sargent
IR Supplies and Services