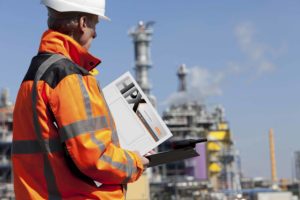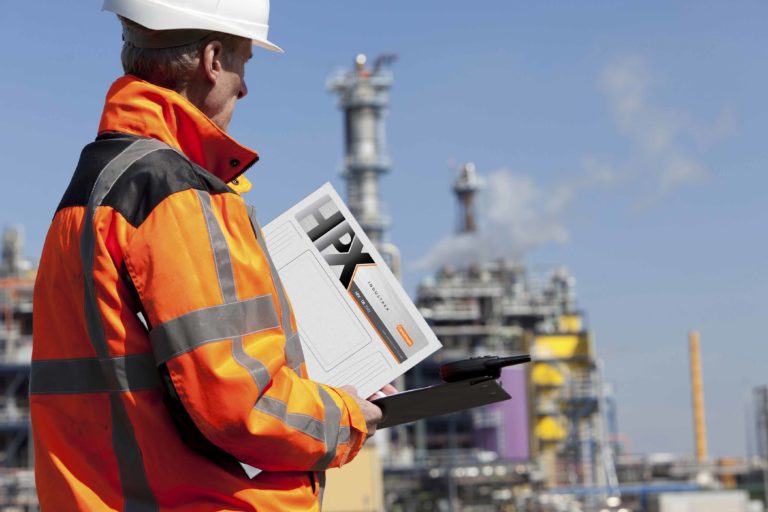 The Digital Radiography Training for NDT course now offered at IR provides specialized training designed to specifically meet the needs of industrial radiographers. Facilitated by Carestream, and with equipment that is used for actual evaluation, this course is designed to guide with transition from film to digital radiography. Students gain knowledge and come away with the understanding on how to evaluate, qualify, and implement digital technologies into production environments.
Training includes daily quizzes as well as a final exam that reinforces learning. Instruction is done with laptop computers that are provided for the duration of the course, where software tools will assist in interpretation. Classroom instruction meets SNT-TC-1A, NAS-410, and ASME training requirements. Upon completion of the Digital Radiography Training for NDT course, students obtain a level of understanding that allows them to confidently use digital imaging for radiographic non-destructive evaluation.
Digital Radiography Training for NDT – Registration Form – Edmonton 2020-04
Course Specifics
The Digital Radiography Training for NDT course provides technical and practical training designed to meet the NDT industry's day-to-day requirements.
Includes 40 hours of training over five days
Qualifies for (10) points towards ASNT NDT Certification renewals
Pre-requisite for this class is a RT Level I, II or III certification
Provides classroom and hands-on time
Includes course materials and a certificate of completion
Detailed Curriculum
Chapter 1: Starts with an introduction along with personnel certification guidelines
Chapter 2: Covers industrial radiography terminology and basic principles
Chapter 3: Discusses the details of what makes up a digital image, including bit depth, bits, bytes, pixels, image compression and file formats
Chapter 4: Discusses image quality tools and metrics, such as linearity, window and leveling, digital driving level vs pixel intensity, contrast, contrast sensitivity, contrast-to-noise ratio, signal-to-noise ratio, spatial resolution, spatial frequency, MFT, DQE, image quality indicators, phantoms and relative quality indicators
Chapter 5: Discusses computed radiography with reader technology, imaging plates, steps for acquiring an image, artifacts, exposure and dose, scatter control, PMT's, laser power, standards and codes and minimum pixel qualification
Chapter 6: Covers image processing, including convolution, data filters, display filters, histogram equalization, grey scale mapping, and image navigation
Chapter 7: Discusses monitor and computer requirements, such as display monitor types and how they work, contrast, brightness, resolution, and visual acuity
Chapter 8: Covers digital detector array types and technology, linear detector arrays, scintillators, integration time, frame averaging, corrections, radiation tolerance, key standards and codes, as well as real time imaging
Chapter 9: Discusses computed tomography, which includes terminology, fan beam versus cone beam, reconstruction, and applications
Chapter 10: Covers specialized methods, Nyquist theory, probability of detection, film digitizers, exposure factors, exposure calculators, and data storage
About the Instructor
The instructor for the Digital Radiography Training for NDT course at IR is Toni Bailey from TB3 NDT Consulting LLC.  Toni is a Level III NDT instructor, examiner, as well as an auditor for the aviation, defense and space systems industries. Her expertise for non-film radiography includes equipment/modality selection for customers, factory acceptance and machine acceptance tests, procedure, technique and process control development and implementation per ASTM standards, prime specifications and NADCAP accreditation requirements.  She is a US Airforce veteran and was an associate instructor for Hellier NDT and instructor for the ASNT Center for Excellence from 2011 to 2018. Toni is an ASNT/NAS-410 Level III in several methods including nital etch, magnetic particle, liquid penetrant, eddy current, ultrasonic, radiographic, as well as industrial radiography radiation safety personnel.  She is the regional director for ASNT Region 2 (northeast) and chairman of the ASNT Electromagnetics Committee.  We are very pleased to be able to bring Toni and the expertise she has to share, to IR.